Imagine beautiful, scenic mountain views, big blue lakes, an abundance of wildlife, the rugged wilderness, an amazing trail system that satisfies the thirst of any serious UTV rider, camping and fellowship with family and close friends… this is how I'd describe the Taylor Park RZR Rally.
It's always been on our bucket list to ride in the Rocky Mountains, as most of you know we go all over the country to ride and the Rockies are really not far from home; so what was the hold up? I suppose we were just waiting on the right opportunity and this year we found it when we came across an event in Colorado.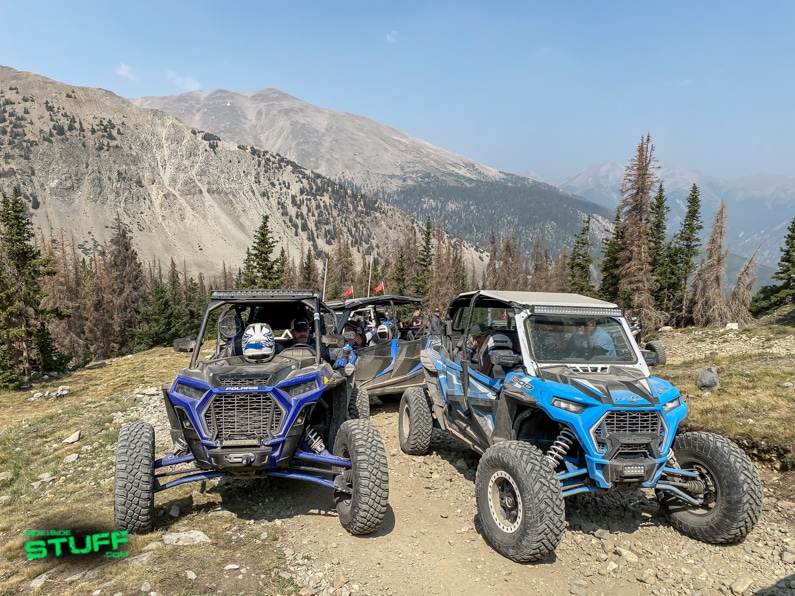 An event that offers some of the best riding in the country, the Taylor Park RZR Rally is an annual UTV riding event nestled in beautiful Taylor Park in Almont, Colorado. An epicenter for outdoor activities, the area is a vast and mountainous playground that boasts dozens of scenic trails ranging in all the varieties of difficulty. Trails are well marked and mapped, which is really helpful when it comes to navigation, and there's a ton of fun stops to make, including abandoned mining towns, lakes, scenic overlooks and mountain tops.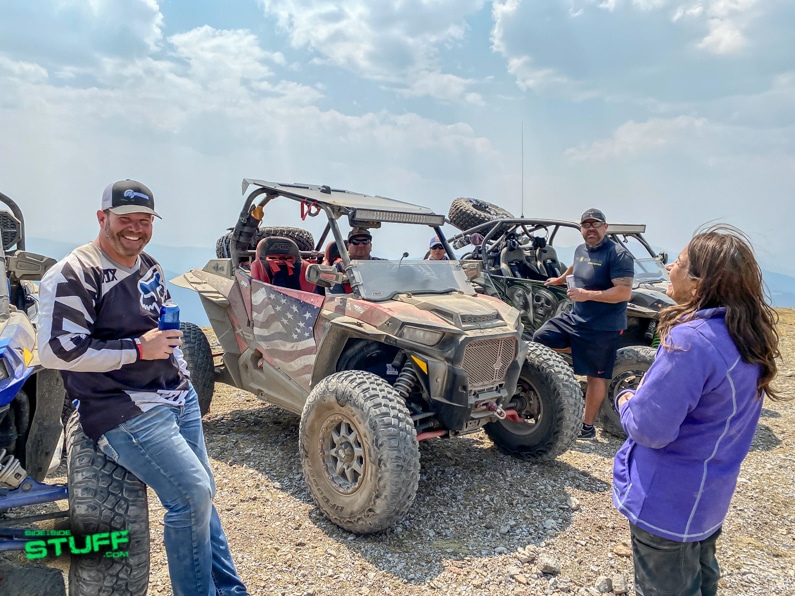 2020 marks the 10th year for the annual event, after participating it was very apparent that it will continue on for years to come. With only a few hundred off-road enthusiasts in attendance, many of which are the same groups of riders each year, I quickly began to recognize that the rally was an annual gathering of familiar faces from across the country. Like an off-roading family reunion, the rally felt like a closely woven community that has sprung a lifetime of friendships drawn together by a mutual passion.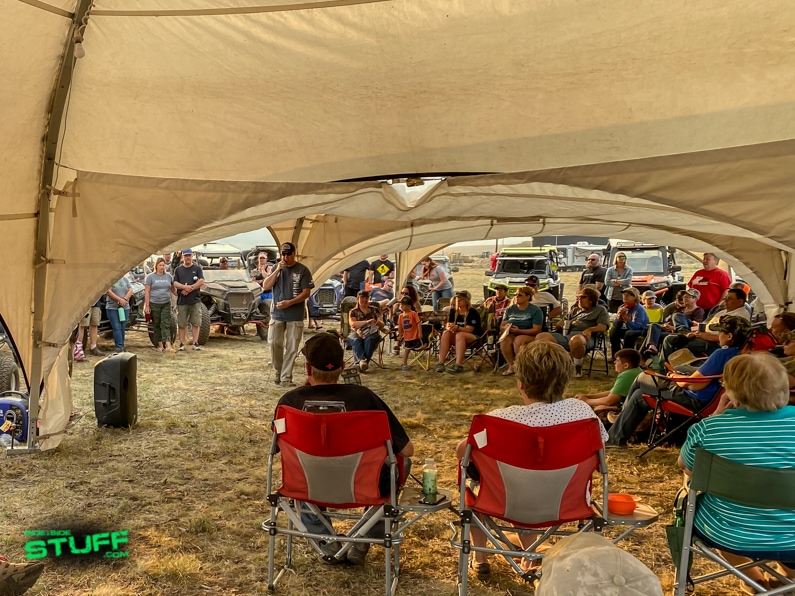 Each day, riders control their own adventure by either hitting the trails on their own or running with a group. Each evening after the day's ride, the rally has a nightly Rider's Rendezvous where attendees share their riding stories and plan rides for the following days. Daily announcements, giveaways and prizes are all part of the Rider's Rendezvous as well, followed by a fantastic evening of fellowship with attendees.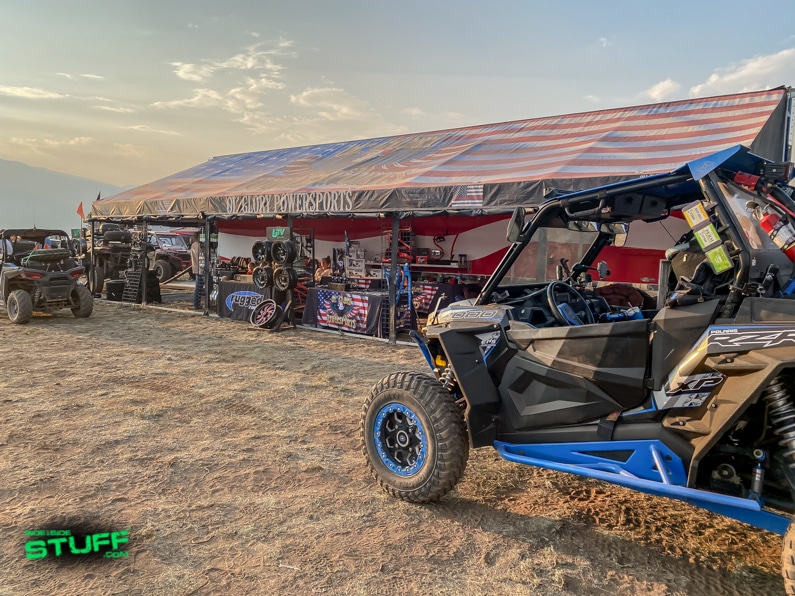 The rally boasted a handful of vendors, attendees could check out and purchase some aftermarket parts and gear as well as get some help with repairs if needed.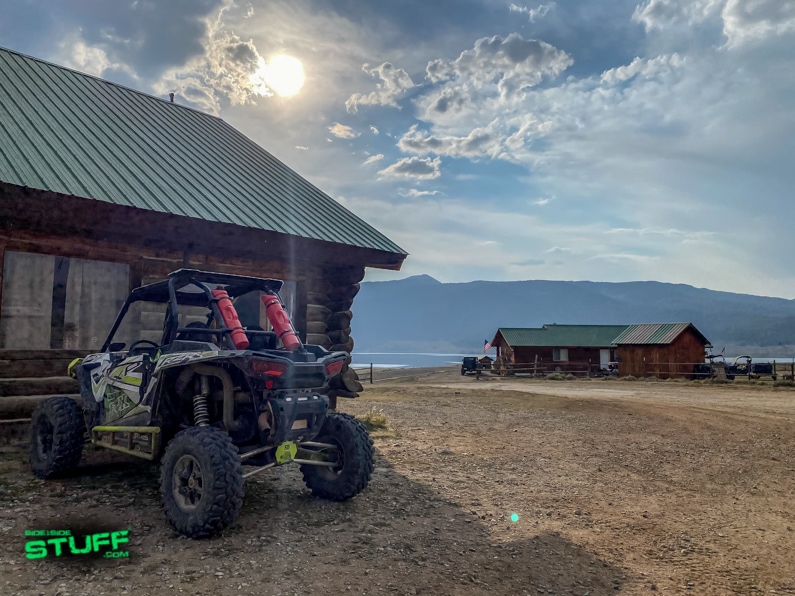 The Taylor Park Trading Post serves as the rally's home base, it is central to most of the trail head access and features great accommodations and comforts; including cabins, full hook-up RV sites, primitive camping, bath houses, a gift shop and a restaurant.
We connected with Alan Yoder, the rally's event organizer. Driven by passion, Alan and his team of have been voluntarily running the event for the past 3 years. It was obvious Alan is well respected and is recognized as a leader in the rally's community circle. Alan was kind enough to set us up on rides each day with some really great people. We tagged along as he and his wife Tiffany led our group rides each day emerging in an unforgettable adventure.
Tincup, St. Elmo, Mirror Lake & Mount Antero
On our first ride we teamed up with the Sawatzky family, Zach, his wife Kacie and their son Parker. Our first stop was the town of Tincup, an old western mining town with a rich history. Although people still reside there, it had somewhat of a ghost town vibe.
Our next stop was Mirror Lake, it was just beautiful!
Then we trekked our way to the top of Mount Antero. The rocky trail led us to some quickly elevating switchbacks that kept us on the edge of our seats.
Reaching the top of Mount Antero was a great feeling of accomplishment. At 13.8K feet in elevation, this is the highest you can take a side by side in North America. With an epic panoramic view, it was the perfect place to enjoy some lunch.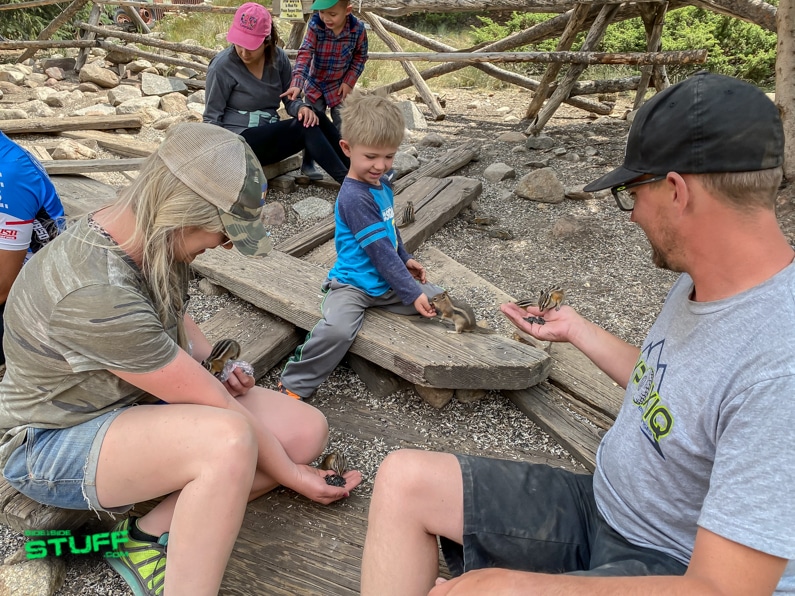 On our way back to the rally we stopped in the very small, historic town of St. Elmo. Just a few residents, old buildings and a general store make up St. Elmo, but the main attraction was the chipmunks; they'll eat right out of your hand!
Pieplant Mill, Lily Pond & Flag Mountain
For our second ride we teamed up with Devin Marciano and made our way up Flag Mountain. A little more moderate than our first ride, we enjoyed a great quick paced cruise though the valley and to the top of Flag Mountain for an epic panoramic view.
At the top, the American flag flies high overlooking the beautiful landscape. This mountain milestone served as a monument of freedom. As an overwhelming feeling of appreciating arose, my thoughts were: what a beautiful country, we are blessed with this freedom, blessed to live in this nation: the United States of America.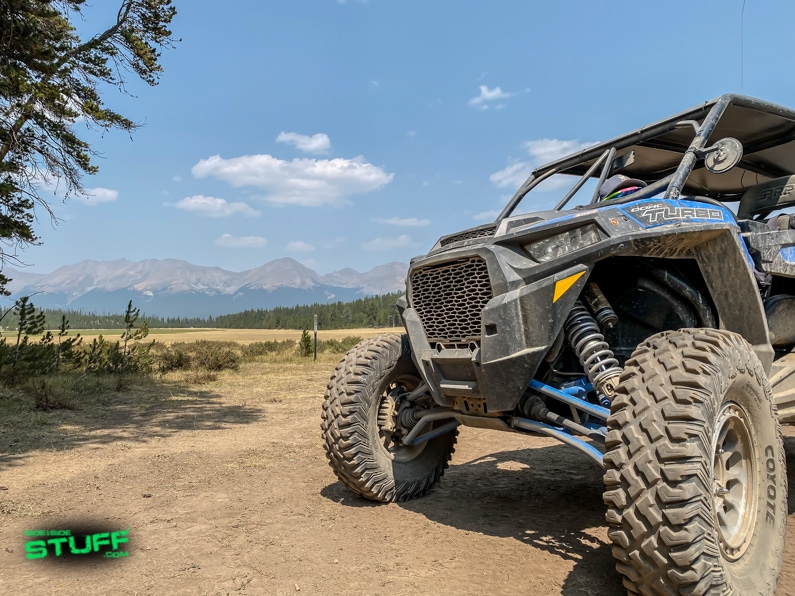 On our way back we hit up a couple shorter trails, the Lily Pond trail was first. The route took us though an old abandoned mining camp with an abandon mine and several structures that were once houses. The route lead on to a pond with giant lily pads.
Finally, the Pieplant Mill was our last trail. Short and sweet, not only was the route fun to drive but, it also featured an old abandoned mining camp to check out.
In conclusion, the Taylor Park RZR Rally was a huge success. From awesome trail riding and epic scenery to the area's rich history, you can expect an amazing adventure at Taylor Park. The rally brings in some really great people, in just a short time you'll be welcomed into a hospitable circle of new friends who share the same passion for UTV riding. The Talyor Park RZR Rally is an event you'll want on your bucket list, we can't wait to do it again!
For more info visit – http://taylorparkrzrrally.com/