We made our way back to Bass' River Resort in Steelville, Missouri for the annual Riding for a Reason Spring Charity Ride! One of our favorite groups to support, Riding for a Reason, Inc. is a non-profit organization with one mission: "To increase awareness of Colorectal Cancer prevention and raise money for individuals and organizations in need.". Needless to say, R4R's Spring Charity Ride is a good time for a good cause. We love making this trip, and we aren't alone. We joined up with over 3,500 off-road enthusiasts, and R4R supporters March 25th & 26th, making this event the biggest yet!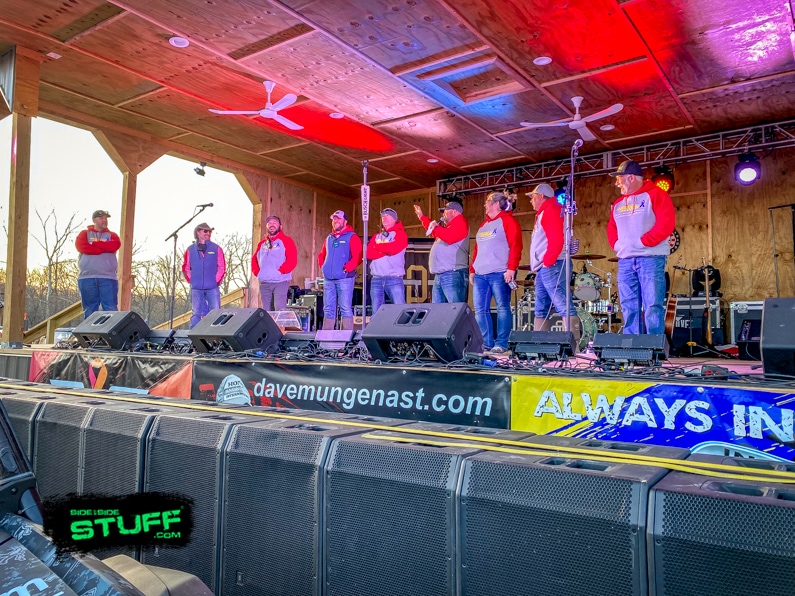 2022 marks the 7th year for the annual event, growing a little each year in size, and a whole lot in support. This compassionate community, along with a team of dedicated volunteers and leaders bridge humanity and festivity in an unforgettable weekend of fun and charity. From trail riding and bonfires to UTV barrel racing, the weekend was jampacked with fun activities for the whole family.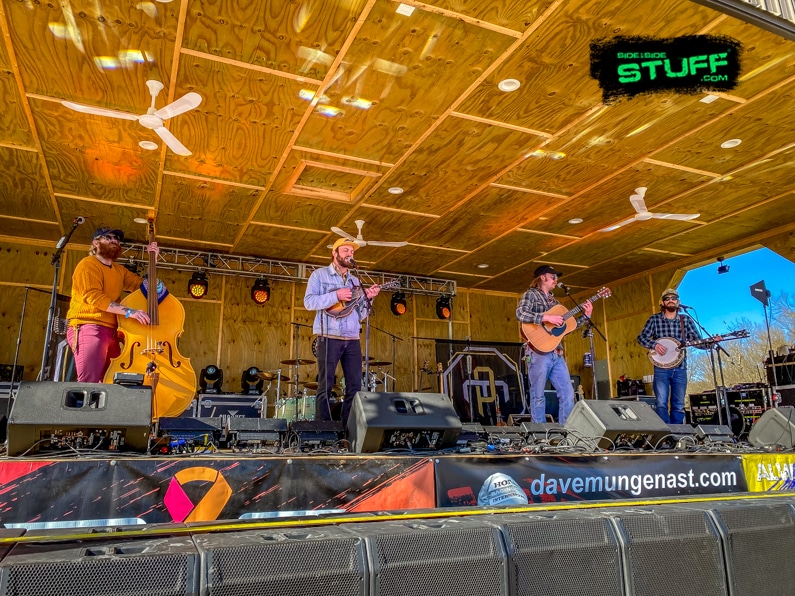 UTVs surrounded the live music that was rockin' Bass' main stage each afternoon and into the evening, each band showing some serious talent. All the while, the bonfire kept campers warm and toasty before turning in.
The trails opened Saturday for a great scenic run in the Missouri Ozarks. A mix of private property and national forest, the near 25-mile trail system stems off Bass' River Resort and has a direct connection to the Huzzah Valley Resort, all approved for riding on the event weekend. Along the trail, you might run into mud pits, hillside loops, hill climbs, and obstacles in a variety for all levels of riders.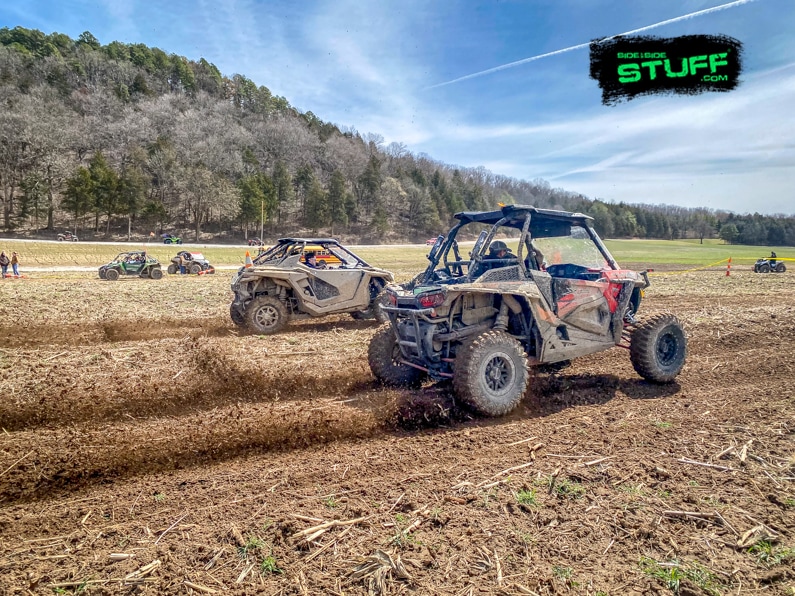 The event received support from surrounding resorts as well, including the Huzza Valley Resort. Saturday afternoon's UTV drag races were held at Huzza Valley, it was becoming quite the popular spot. Steelville's High School JR class was on the scene as well, selling lunch from the smoker along with raffle tickets to help raise money for prom.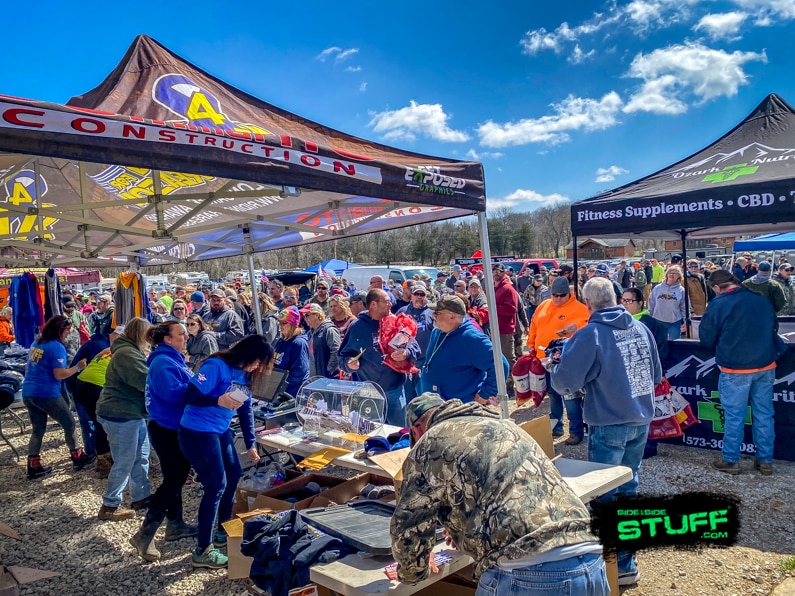 From aftermarket parts and accessories to food trucks, the vendor area at Bass' had some great stuff to check out and purchase! Between checking out the side by sides from the local Can-Am dealer to trying Tony's Sweet Heat pickled jalapenos (which were awesome by the way), it seemed as if the vendor area had a little bit of something for everyone. Plus, you'll want to swing by the Riding for a Reason Booth to pick up your R4R gear to represent, and further support the cause.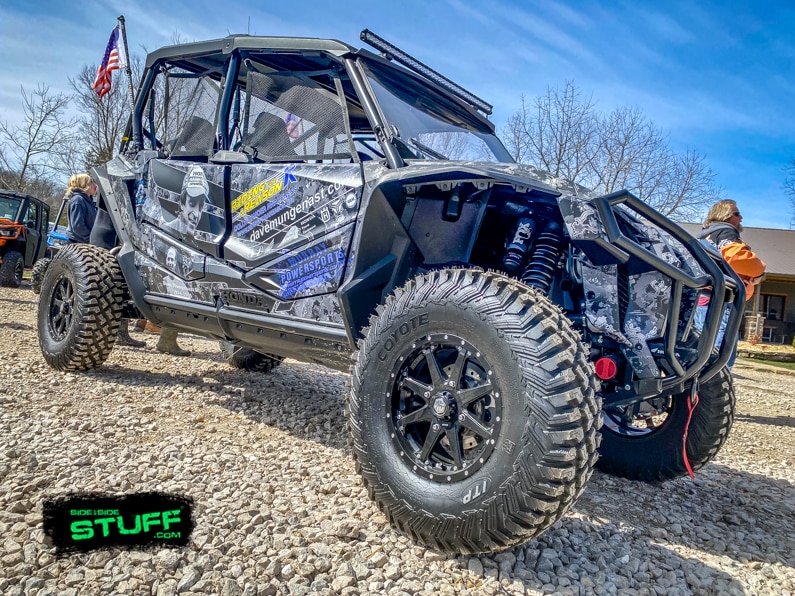 From the silent auction, raffles, and prizes, there was ample opportunity to take home some cool stuff. The biggest, coolest prize of them all: a Honda Talon X4! 3000 raffle tickets sold, and one lucky winner took home the Talon. I was hoping it would be me, but per usual, I'm not so lucky.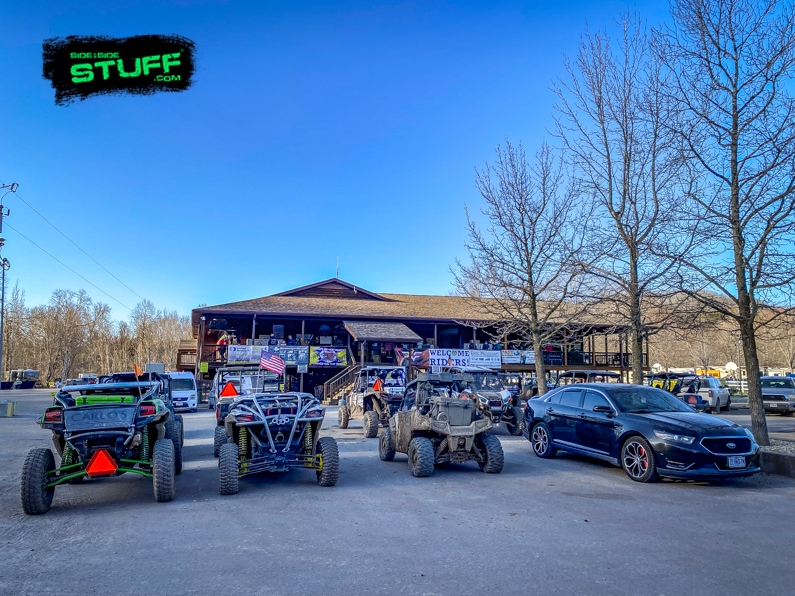 If you're wondering about Bass' River Resort, you might have guessed it, it's actually a river resort. We had the chance to take a float trip there last summer, we couldn't have asked for a better float and a better place to stay! Bass' accommodations are top-notch, from cabins to full-hook-up RV sites you can stay pretty comfortably. There's primitive camping too. They have a great pro shop, a nice bath/shower house, a pool, a playground, and even a tennis court! The river is scenic and beautiful, and if you're a social floater there are plenty of busy weekends for that.
No doubt, the 2022 Riding for a Reason Spring Charity Event was a blast! Thanks to everyone who came out and supported this event, a ton of money was raised to help families and individuals battling cancer, this was a HUGE SUCCESS! If you didn't know, March is National Colon Cancer Awareness Month. So mark your calendars now and join us this time next year for the 2023 Riding for a Reason Spring Charity Event!
Riding for a Reason raises money to help anyone with any type of cancer, giving $1000 for chemotherapy or smiletherapy. If you know someone in need or are in need yourself, fill out an application at the R4R website. – Funding Application | Riding for a Reason
Learn more about Riding for a Reason, Inc. at – https://www.ridingforareason.net/