If you're new to ATVs or UTVs, or if you've been a solo rider for years, taking the time to find an ATV or UTV riding club can be one of the best things you can do for your riding life. Why? For one, it makes finding new ATV and UTV riding partners easy, but it's much more than that.
Get the inside scoop on the best place to take your new rockcrawler, or some advice on how to replace a thrashed piece on your ride. Or are you looking for a knowledgeable trail boss for lines you haven't tackled on your own? Do you want to talk shop about which new lift kit or sound system would work best for your rig? Join a riding club now and thank us later.
Where to Find Riding Clubs
Joining a riding club can be as easy as signing up and showing up to a ride, but finding your perfect riding club can feel like a much more difficult task to begin. The good news is that clubs can be found in all regions of the country, so a bit of research should give you plenty of choice on who you spend your time riding with. Some of the best places to find riding clubs near you include:
Your friendly local dealership or rental shop–some are already affiliated with local riding clubs
Online forums and club directories
Enthusiast pages on social media
Events and shows in your area–basic skills and safety courses are often taught by riding club members and can be great places to connect with clubs
Once you've found a prospective ATV or UTV club, there should be easy-to-follow instructions on how to join and the first steps for new members. If you have trouble finding this information, reach out directly to the club for help getting started.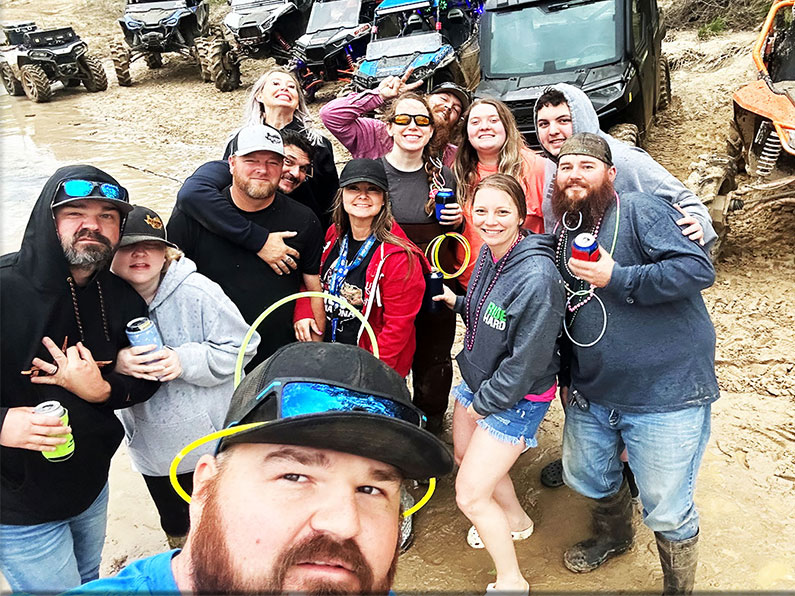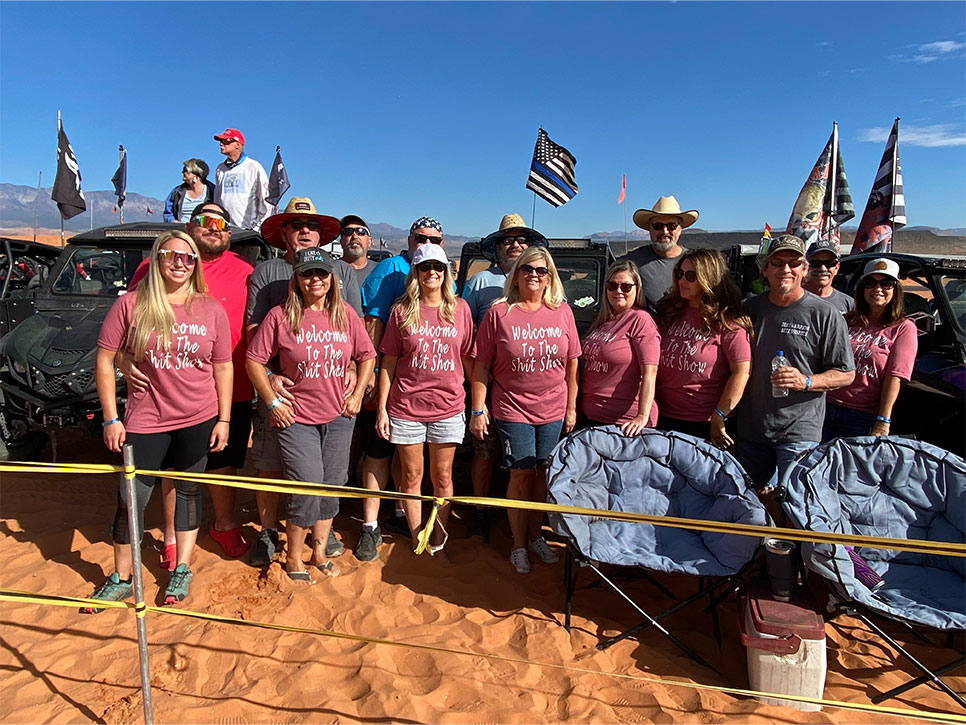 What to Consider Before Joining a Riding Club
No matter how excited you are about joining your local riding club, it's important to know what to expect before you sign up. If you have a couple of clubs you are interested in, or if you get a better feel for a club in-person, drop by a meeting or event to interact with members before joining.
Social media pages and club websites are also a great way to learn about a club, especially if they have member photos or videos from recent rides.
Fees and dues
Consider the membership fees and any other required dues. While usually not too expensive,  these are an important—and sometimes the only—source of revenue that keeps clubs running smoothly. Membership money is often used for things like trail or signage maintenance, so your contribution will be helpful for all riders in the club.
Guidelines and protocols
From trail guidelines to club voting regulations, reviewing how the club functions will help you integrate quickly and know what to expect outside of riding. In addition, take the time to review club safety protocols. Keeping all club members safe out on the trail is a high priority for everyone involved, so reviewing the safety rules will reduce stress for all when you go out on your first adventures as part of the group.
Rides–frequency and style
With so many busy schedules to work around, not everyone is going to be able to make every event. However, it is worth checking out when group rides, meetings, and other events are scheduled to make sure you can participate as often as possible. If most of these are scheduled on days you aren't available, get in contact with club leadership to see if the calendar can be altered or events added. It is more than likely that you aren't the only one who has scheduling conflicts.
Riding styles can vary from club to club, so be sure to join one that matches your capability and desired riding intensity. Ask existing members about the riding style, even if it may feel odd to bring up when you aren't heading out on the trail right then. Most riders are more than happy to explain how the club operates when out as a group and can let you know if there are different trails or events when style or intensity changes.
Other types of clubs
Keep in mind that not every club is right for every rider. If your local club isn't your style, search for some regional riding clubs that do more traveling to areas you are interested in.
Brands of ATVs and UTVs like Polaris, Can-Am, and CF Moto also have their own communities, so if you are interested in interacting with other owners of a specific type of machine, there is still a club for you!
Welcome to the club
Get excited! UTV and ATV riding clubs can be the foundation of friendships and the launching point of the best adventures you've ever been on. Whichever club you end up joining will be delighted to add you to their ranks and we hope this is the start of something great.
If after a few trips out with your new club you notice that your machine is in need of any parts or accessories, don't hesitate to get in touch with us at Side By Side Stuff for any recommendations or advice!