What you need to know about UTV prices
Investing in a side by side doesn't have to be overwhelming. The trick is choosing a machine that meets your demands, while being within your budget. Side by sides have a large cost range, from $3,600 at the most basic to over $20,000 for a top-shelf option.
So, what makes an SxS expensive, especially a new one? Unlike a standard automobile, UTVs do not depreciate in value the moment you drive one off the lot. UTVs come with a broad spectrum of performance capacity. You could be planning to use yours for extreme sports, to completing chores around the farm, or anything in between.
Several factors affect side by side prices. In some cases, you'll pay extra for a specific brand name—and a new unit is almost always pricier than a used one. Finally, the cost all boils down to how many upgraded accessories you want up front, and how many you intend to add later on.
Some of the Most Popular UTV Brands:
As you shop around, you're sure to encounter a number of options. Five of the biggest sellers are:
Should I Buy a New UTV or Used?
Some enthusiasts prefer purchasing new bikes, while others will say you're better off buying used. Beyond the cost, there are some advantages to buying new instead of used.
There can be considerable wear on a used SxS, depending on how often it was ridden and how it was operated. If you purchase from a dealer, you will likely experience fewer issues than buying off Craigslist, Facebook Marketplace, or that guy your cousin Jeff knows.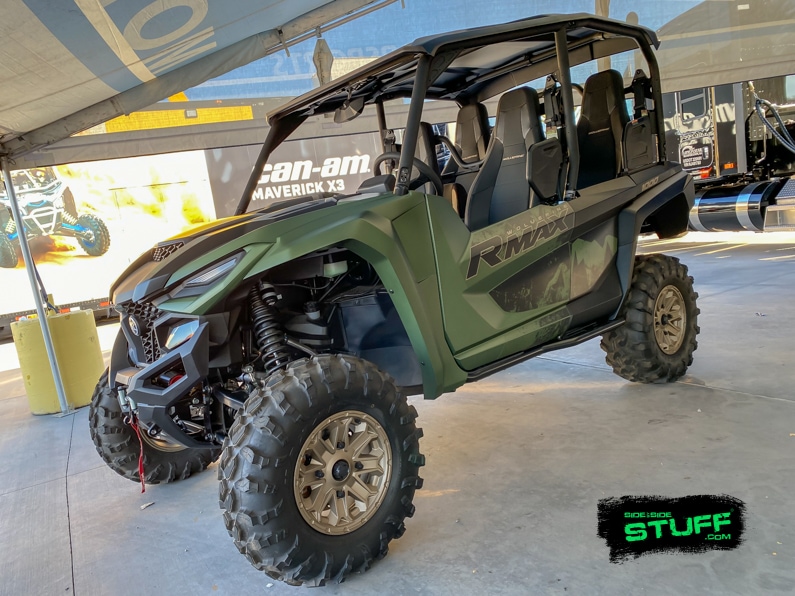 Opting to invest in a new UTV eliminates potential damages that could surface after the purchase. Additionally, the need for immediate maintenance is reduced. When you buy new, you choose the parts and accessories that best meet your requirements—as opposed to what you see is what you get.
Because so many factors are present when purchasing a used SxS, the price range is all over the place. Some elements that change the costs are engine size, condition, and even mileage.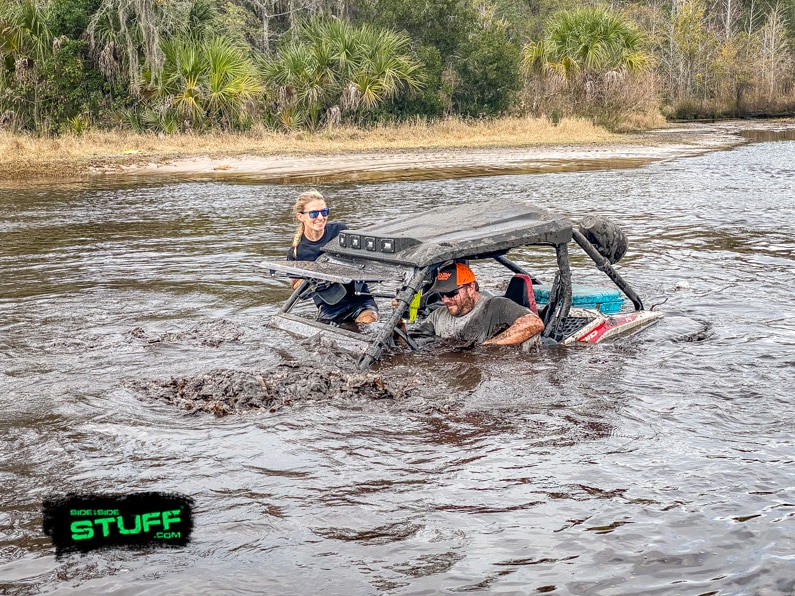 What determines a new side by side's cost?
The cost of a new rig depends on two big factors: the build and the brand. The more features you add, the more the cost goes up.to
You can cut out some costs by buying a basic model, then choose aftermarket accessories to customize your machine to your specifications. Buy the bike and then add windshields, lift kits, mirrors, and more.
Remember: aftermarket parts are generally more affordable than stock.
What brand of UTV should I buy?
You'll want to weigh the pros and cons of each brand in deciding which one is right for you. Use this handy guide to decide which one is within your price range and comes with what you need.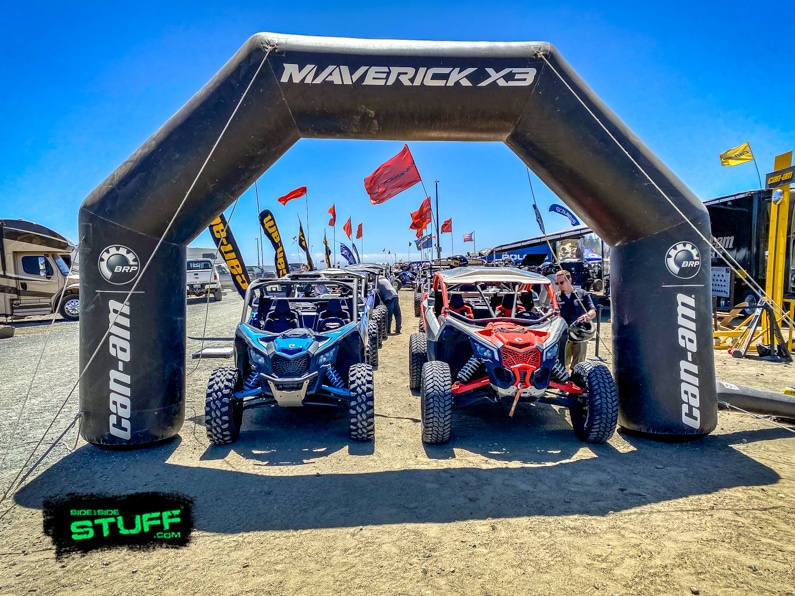 How much is a Can-Am side by side?
Can Am is a top-five UTV manufacturer, sponsoring many pro racers while appealing to more casual riders and farmers. You can use them for pure sport, recreation, and utility vehicles. The baseline prices for a Can-Am side by side looks like:
2023 Commander: $14,799
2023 Defender: $14,799
2023 Maverick X3: $21,599-$19,699
Remember, those are the prices for a new, 2023 model. Buying an older model or a used option can cut down on the price.
How much is a Honda side-by-side?
Honda has a reputation for having machines that don't die. They were widely known for utility vehicles that many still use for extreme mudding. However, in 2019 they released a recreation bike. Starting prices for Hondas are:123
Talon 1000X: $20,099-$21,199
Pioneer 500: $8,599-$18,099
The wide price range is affected by how souped-up of a model you choose.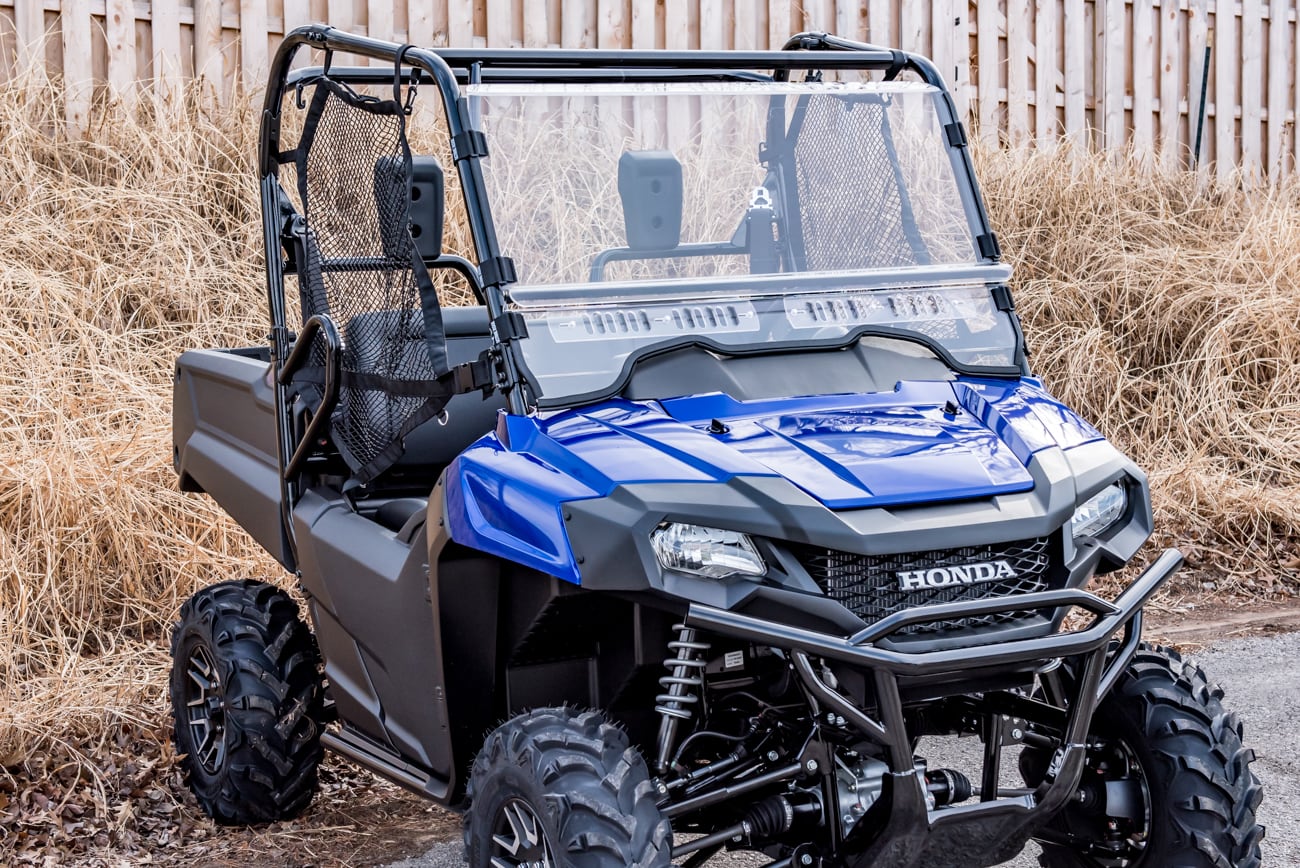 How much is a Kawasaki side by side?
Kawasaki brand carries a line of recreation and utility vehicles. Kawasaki Mules, used on the utility side, are extremely popular amongst farmers, ranchers, and construction crews. These buggies start at:
Mule: $7,799-$16,999
Teryx: $18,099-$23,199
How much is a Polaris side-by-side?
Polaris is a household name when it comes to the Powersports community. They paved the way for sports and recreation machines with the RZR and the General. The Ranger is still one of the most sought-after cars in the farming, ranching, first responders, and construction communities.
Baseline prices for Polaris are:
RZR: $15,999-$41,699
Ranger 2-Seater: $11,699-$30,799
General 2-Seater: $18,199-$31,999
How much is a Yamaha side by side?
The Yamaha brand has been around for years. They really broke the mold when it comes to utility, recreation, and pure sport machines. A YXZ has vastly become a fan fav amongst duners.
Starting prices for Yamahas:
Wolverine: $14,899-$27,199
Viking: $13,399-$16,099
YXZ: $$20,499-$23,299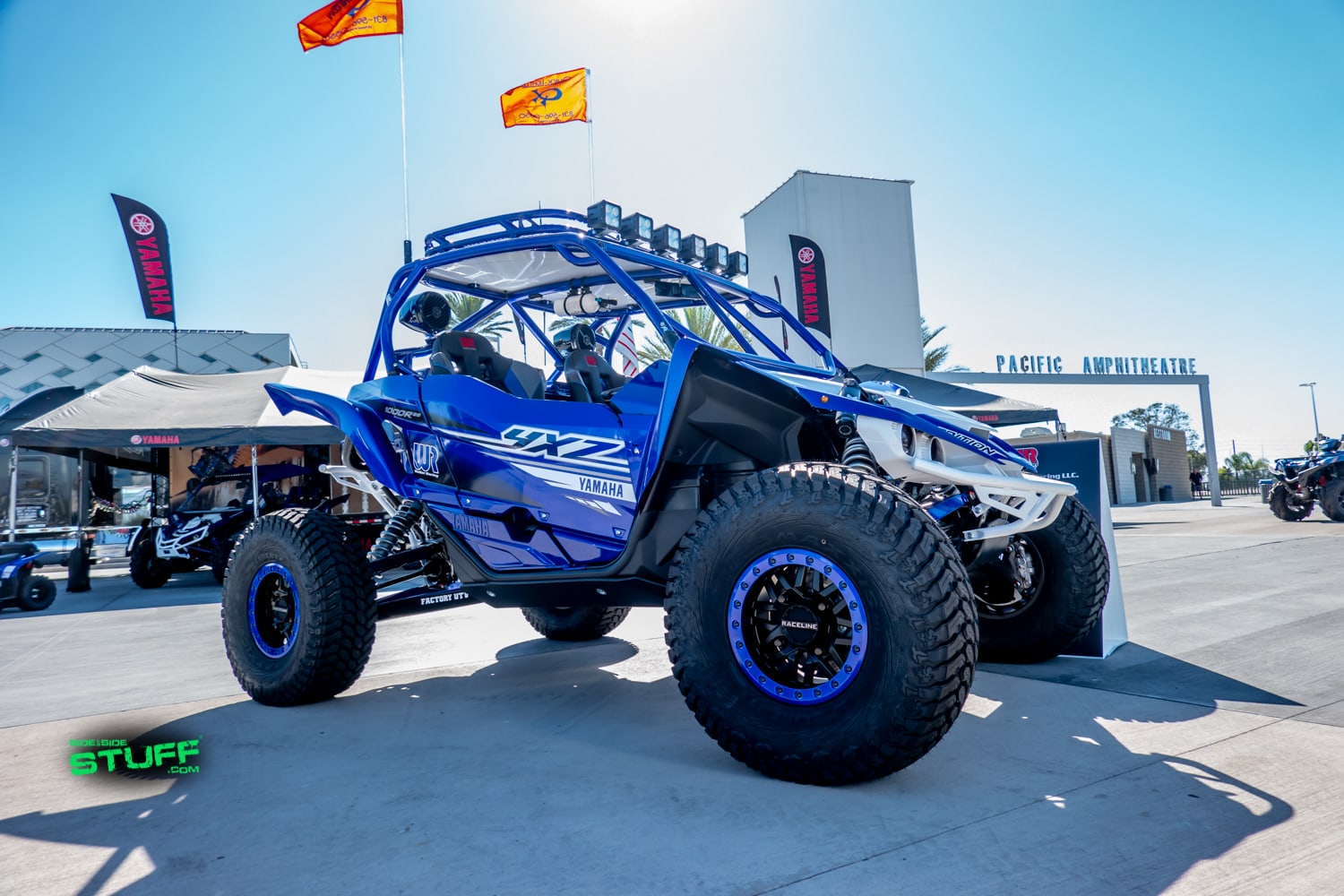 Investing in a UTV with a limitless budget
For those who have the cash to spend as much as they want on a new model, the sky's the limit. You can deck your ride with more power, higher suspension, and comfort. Consider a vehicle like Polaris's RZR Pro R if your budget ceiling ends in the sky.
Polaris RZR Pro R Feature Upgrades
Include desert, dune, rugged trail, Pro Armor select, and Pro Armor extreme packages.
LED light bar kits
Protection: windshields, rear panels, doors, front bumpers, rear bumpers, rock sliders, fenders, and guards
Utility and performance: winches, storage, coolers, and mirrors
Audio
Tires and wheels: trail, desert, rock, dunes, and mud
Maintenance: standard oil change kit
The base price for the Polaris RZR Pro R is $37,499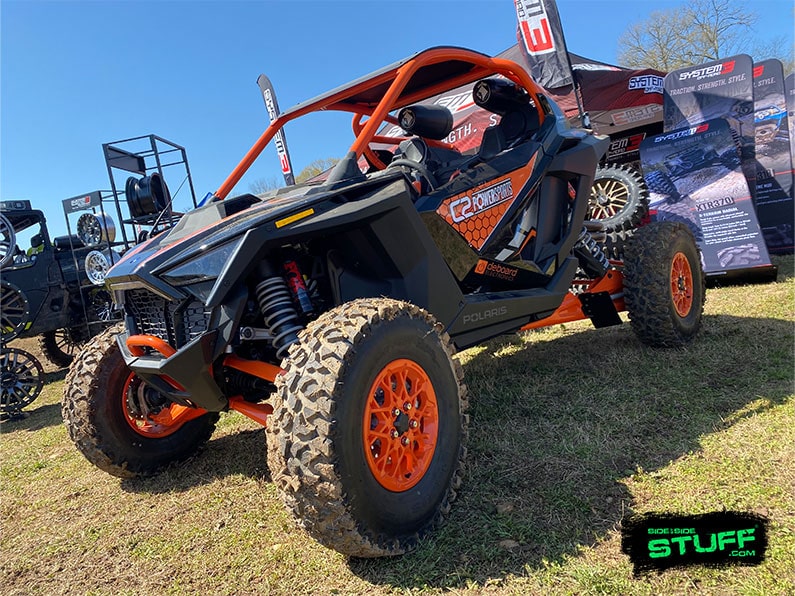 When you are shopping for new UTV—on a budget
Let's face it, not everyone has the bread to pay cash for the hottest machines on the market. Remember that many dealers offer payment options.
Are you not interested in making payments? Some cars are on the lower tiers that are just as reliable as the rest. One system that will provide the most bang for your buck and is under 10k is the 2021 CFMoto ZForce 500 Trails.
ZForce 500 Trail Features
11.2-inches of ground clearance
14-inch alloy wheels
50-inch stance
3000-lb winch
Cargo and side nets
Compression and rebound adjustable shocks
Front and rear stainless steel bumpers
Four-wheel hydraulic disc
High-performance CVTech drive and driven clutch
Mechanical parking brake
Multi-function digital dash
Multiple storage locations
ROPS certified cage
Tilting steering wheel
The base price for the ZForce 500 Trail is $9,499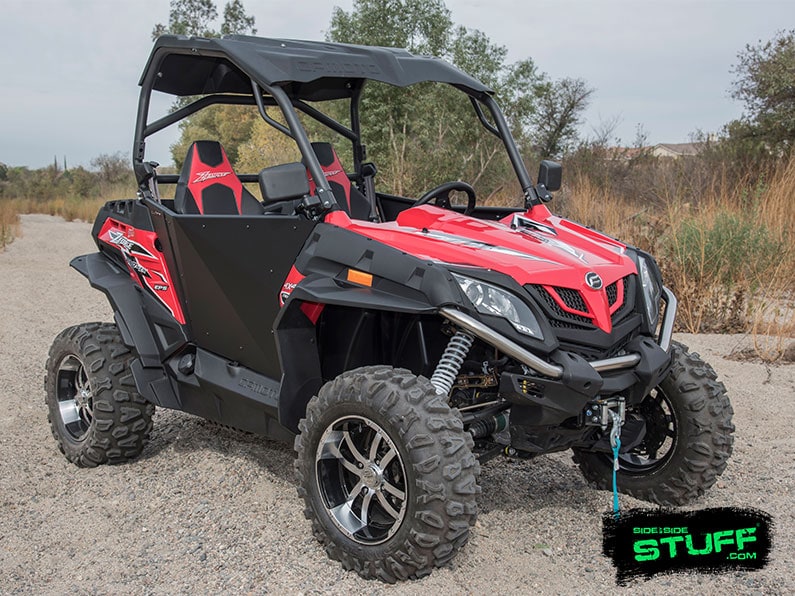 What to consider if you're buying a pre-owned UTV
Like with anything pre-owned, there are huge investment risks. There are two ways to purchase used: a dealership or individual owner. The safest is going through a dealership, as their vehicles are viewed by technicians, who often fix them before the vehicle hits the showroom floor.
If you do decide to buy directly from the previous owner, there are several things you want to do first. First, walk around the rig to check for obvious flaws in the plastics and chassis. Next, check for old and dirty fuel and oil. This will let you know how well the owner took care of the bike.
Pre-Owned Side By Side Inspection List
Here's a quick list of everything to check before buying someone else's used UTV:
Coolant
Belt
Driveline
Engine
Fuel
Frame
Plastics
Ride Stability
But we're not done yet.
TEST DRIVE EVERYTHING!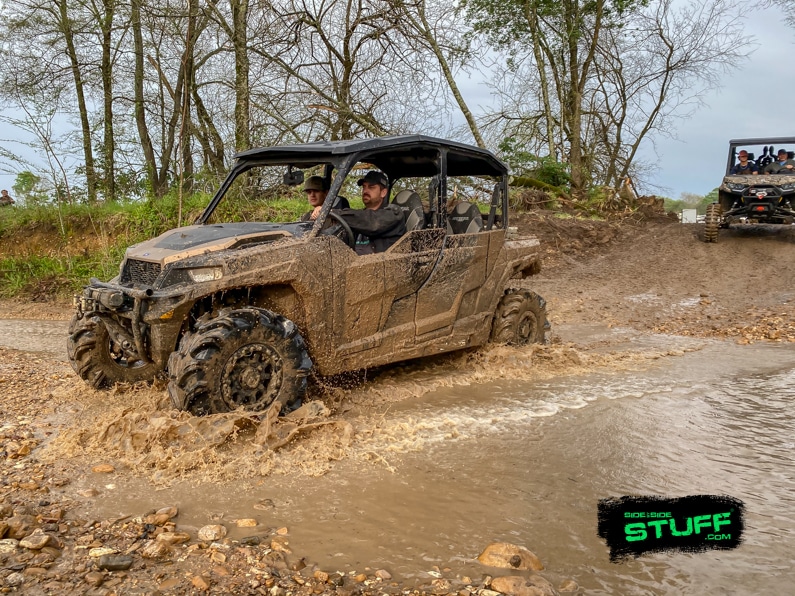 OK, so should I buy used or new?
Though purchasing new is more expensive, the benefits often outweigh the risks of buying pre-owned. Remember getting a used machine could potentially cost even more in the long run. Especially if there is an issue you don't experience until your first trail ride.
Another advantage of going with a new side by side is that you get a blank canvas. This allows you to build your buggy up into the machine you want it to be.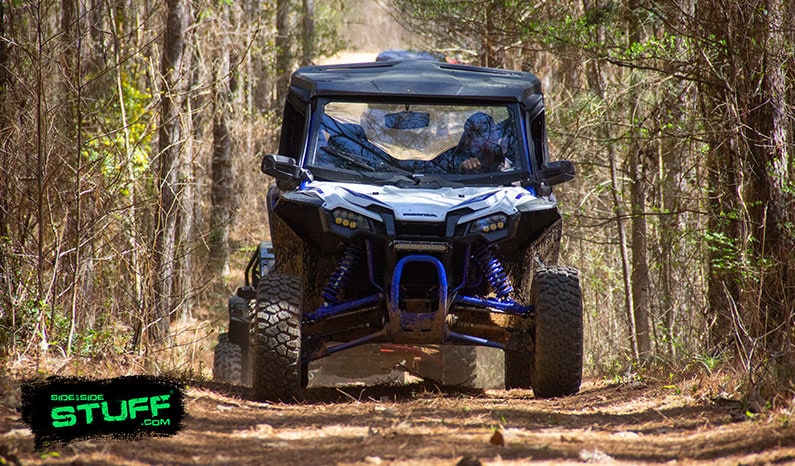 Pimp out your side by side with SBSS
Side By Side Stuff just so happens to have tons of UTV parts and accessories that will dramatically enhance the ride quality and appearance. Plus you can customize your bike with graphics, seats, and lighting.
Like everything else in this industry, it's all about what offers you the best off-road experience. It's about fun, camaraderie, and performance demands.