Mud can be a badge of honor or a bad look, depending on how you use your UTV. Whether you're tearing through honey holes or just trekking to the bayou through the brush, keeping the windshield, fenders, doors, hood, and bed clean is essential to keeping your rig running smoothly – and your costs down. 
Seasoned riders know that UV light can strip the protective coatings of almost every make — and once that's gone mud, salt, and grime start to eat away at the prettiest parts of your offroad machine. 
Today, we're here to talk about the best ways to maintain your UTVs. Every model's different, but every model matters — stick with us and find the right mix of cleaners to protect your side by side.
The Chemical Brothers: Tough Mudder Offroad Wash
These guys do one thing, and they do it right. The Chemical Brothers put out some of the best cleaning products for UTVS and ATVs around because they skip the middleman and get down to the nitty-gritty dirt without wasting your money.
Their UTV/ATV wash doesn't just polish and perfect a vehicle's sheen after miles of mud — it hones and protects your vehicle's exterior to extend the life of the plastic on your UTV. In a few quick steps, you can make sure your vehicle can stay in the mud and out of the body shop.
Top UTV waxes for cleaning/protecting tires
In the perfect conditions, with the perfect weather, your wheels will age perfectly well. If you're pushing your UTV tires farther than the fields go and into tough trails, the right balm or wax to coat your tires is critical. 
Each tire composition is unique, but WheelWax Original is a solid option to coat UTV tires and prevent cracks and leaks for almost any condition. After a quick wash and rinse, apply WheelWax to your UTV's wheels and let dry for over 24 hours. With the added protection, your UTV's wheels are better equipped to handle whatever you throw at them.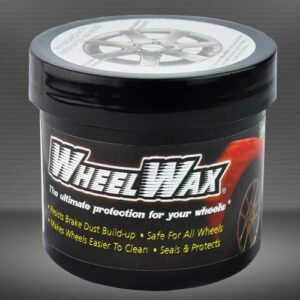 Best cleaners for UTV interiors
Sometimes, the tried-and-true standard for UTV cleaning is better than a new product. Sometimes, the classic works great. ArmorAll makes a cheap, effective, and easy-to-find option for cleaning the cab of any vehicle. 
To get that original shine from your vehicle's dash and interior accessories, the ArmorAll Interior Detailer Spray is the way to go. Affordable and usable with any good, clean shammy or microfiber cloth, you can restore and protect your UTV's cab with a quick application. Perfect for consoles, steering wheels, fabric, vinyl, dashboards, running boards and more.
Protecting what matters through mud and muck
Keeping your ride in the best condition starts with taking care of your UTV with regular cleaning and the best cleaning supplies. 
If your UTV windshield, fenders, or any part of the exterior is too damaged, it's time to replace it. Finding the best aftermarket fixes for your UTV and ATVs is one simple click away — get what you need for your four wheeler here.